.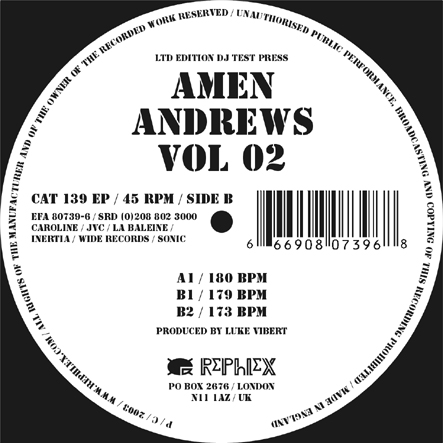 Alias: Amen Andrews
Title: Volume 2
Release: July 28th, 2003
Label: Rephlex
Catalogue #: [CAT139]
Tracks:
180 BPM - DX
179 BPM - Blomen
173 BPM - Amen Renegade
Notes:
Released on 12" vinyl only. 2nd of 5 volumes on Rephlex. "Blomen" features Kelly Barnet [a.k.a. K-Rock] on vocals.
Alias is named after the late British TV personality Eamonn Andrews, who hosted "What's my line?".