.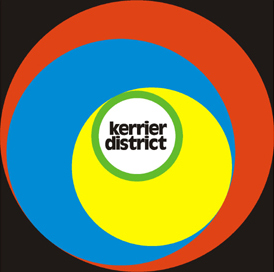 Alias: Kerrier District
Title: Kerrier District
Release: Janurary 26, 2004
Label: Rephlex
Catalogue #: [CAT143LP]
Tracks:
Let's Dance and Freak
Silhouettes
Illogan
Disclix
Disco Bus
New York
Yesco
Negresco
Wide Vice
Squaredance
Notes:
This album is Luke doing disco. Rephlex has not released any info on a CD release of this album, so for now, it's a 3LP release only.